Classes &
Stitch Groups

At Purl's we think crafting with our hands is awesome. We build new neural pathways when we learn something new so it's great to keep challenging ourselves to find new techniques and things to make.
The goal of our classes is to build and strengthen stitching skills while having fun and building community with other crafters.
Though many of the classes are geared towards knitters, we also have beginning and intermediate crochet technique learning opportunities. Click buttons for more details about class offerings.
Please kindly purchase class materials at Purl's. Class materials are offered at a 10% off discount to registered class participants.
As of 3/18/20 all classes are CANCELED until further notice. Stitch groups are meeting virtually. Info to join our Virtual Stitch groups found here.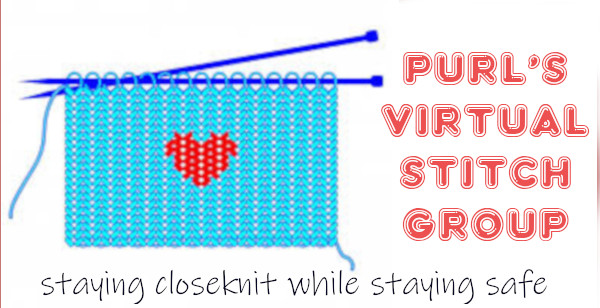 REGISTRATION: None of our classes or Stitch Doctor sessions are "drop-in" but require REGISTRATION and scheduling ahead of time. See individual listings for details. Most classes and Stitch Doctors (other than our Wednesday night Knit classes) take place on Thursdays unless otherwise specially scheduled.