Learn to Crochet
Our Intro to Crochet Basics class is for anyone who wants to learn to crochet and/or for knitters who want to be more confident with a hook (which can always help your knitting!). Get going on the chain stitch, single crochet, and double crochet.
An intro session is generally offered each month for two hours for $25. Usually one session will get you going. See calendar below for upcoming classes.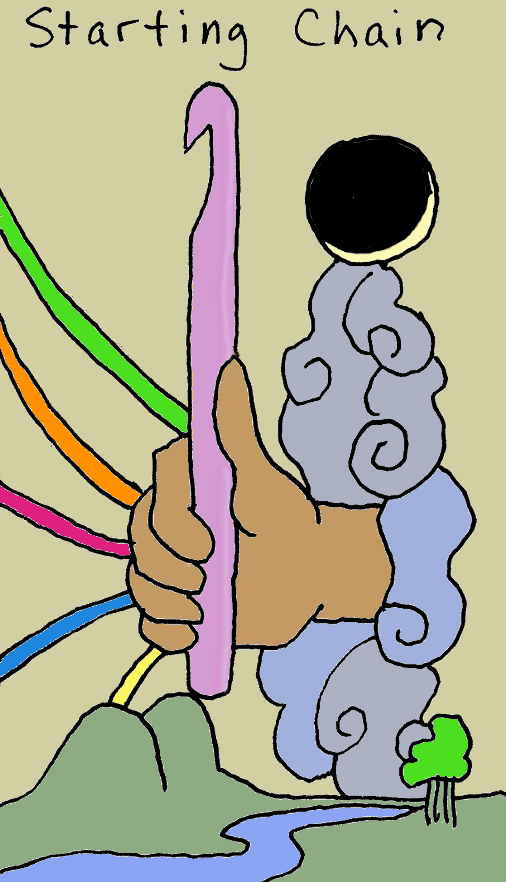 Even though named for a knit stitch (the "purl"), our store is for knitters and crocheters alike. We carry a diverse array of tools for both crafts. And all the yarn can be used for both, of course! We do not, however, have as many crochet classes. Crocheters are often more comfortable building on their skills independently. Rik teaches introductory Crochet to adults and kids alike. If there is a special crochet technique you'd like to get support on, please let us know and we can probably set up a special Stitch Doctor Technique session for you. Email us if there is a particular technique that you'd like to learn beyond Beginning Crochet.