December 12
Karen Karnes taught pottery, along with her husband David Weinrib, at BMC from 1952-54. Karen, however (unlike David) was never paid for her work. That may be one reason why she separated from him in 1956. Many point to Karen's work as being a turning point in the modern ceramic movement: a renewed interest in beautiful, but functional, ceramic vessels.
Karnes later taught at Penland School of Crafts and became a member of the NY Stony Point community known as "the Land." She built her own studio and kilns there. Working with BMC faculty alum M.C. Richards and a local ceramics engineer, she developed a form of flame-proof clay for usable ceramic cookware. Karnes' oven-top casserole dishes made her a living for many years.
In the 1970s, Karnes met another artist, Ann Stannard, who became her lifelong partner. They moved to rural Vermont where Karnes built another kiln and studio and where she worked for the rest of her life.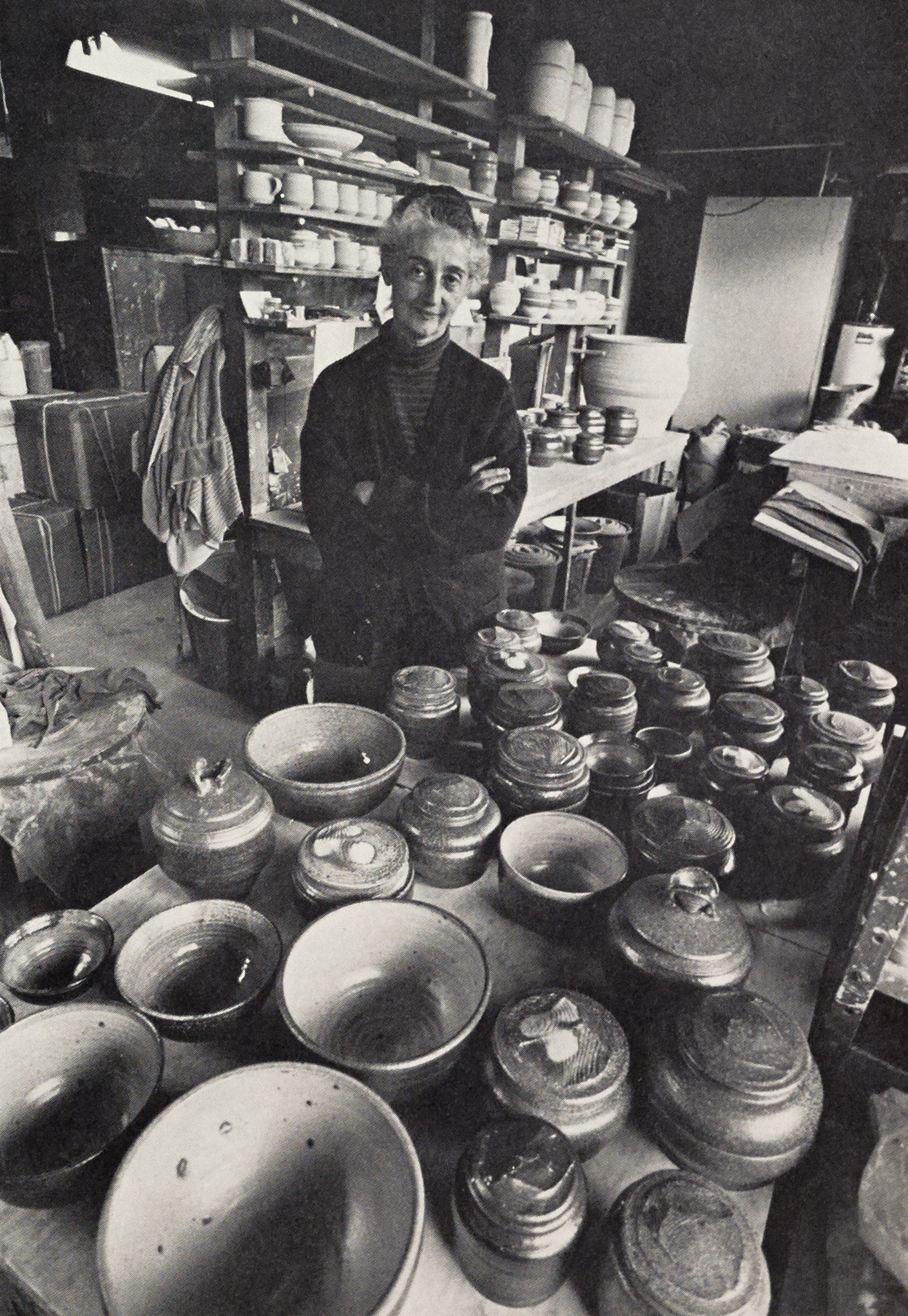 Links for Further Exploration
Invitation to Creativity
We played a bit with our clay and now we can go into Karen Karnes-like manufacturing mode! We don't have a lot of Sculpey, and just 2 colors, but still sooo many possibilities of things we can shape (and maybe add some textures to) and then bake!
beads, buttons, or brooches
stitch markers
little creatures
pendants or ornaments
Further Inspirations